VandeWater & Associates
Licensed Real Estate Brokerage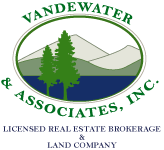 Posted 11/04/2021
TUG HILL WATERFRONT
ATV/SNOWMOBILING PARADISE
7.46 ACRES TOWN OF LEWIS, LEWIS COUNTY, NY
Over 300 feet on "Muscoby" Pond.
New driveway
Over 350 feet on pristine Muscoby Wildlife Pond
Paved road frontage with power and telephone accessible all year
Direct access to main snowmobile and ATV trail system leading to some cozy Restaurants and Pubs
Only $31,900
​
315-348-8884/800-615-2321 www.vandewaterland.com
Click here for details
Where We Are
VandeWater and Associates currently has properties in St. Lawrence, Lewis, Fulton, Oneida, Herkimer and Jefferson counties in Central and Northern New York. Click the image below to see a larger map.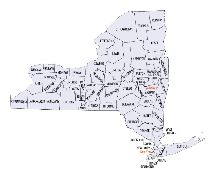 Top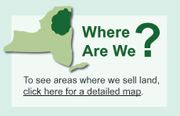 "

...although the property was a considerable distance from where we live, we decided to inquire about it. After our phone call to Dave we received more information about different listings and the area they were in, we made an appointment with them to see it personally. The following Saturday they showed us not only the property we were interested in but also other places for sale. They paid attention to our needs and concerns, without pressuring us to make an immediate decision. When we returned home we decided to buy but the distance of this place was still bothersome. Dave, you assured us that you would assist us with anything we needed not only during the transaction but also afterwards.




To say the least, our transaction was smooth and the settlement took place without us being there in person. The whole VandeWater office, Dave you were very professional and kept their word in assisting us with different matters, even still to this day. For that we are indeed grateful.


Thank you for keeping your word, for your professionalism and great services. We will be happy to refer you to anyone who is about to buy property in your area."

Walter & Vera Bursztynski