VandeWater & Associates
Licensed Real Estate Brokerage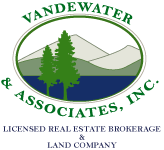 Posted 11/04/2021
TUG HILL WATERFRONT
ATV/SNOWMOBILING PARADISE
7.46 ACRES TOWN OF LEWIS, LEWIS COUNTY, NY
Over 300 feet on "Muscoby" Pond.
New driveway
Over 350 feet on pristine Muscoby Wildlife Pond
Paved road frontage with power and telephone accessible all year
Direct access to main snowmobile and ATV trail system leading to some cozy Restaurants and Pubs
Only $31,900
​
315-348-8884/800-615-2321 www.vandewaterland.com
Click here for details


Click on the larger image above for an even larger image.
Click the smaller images below to change the image above.
NOTE: If you have a pop-up blocker, you will need to disable it to view the larger image or link to directions.
Top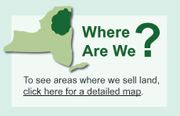 "

From the timely arrival of the postcard that led me here to the seamless listing process and of course the satisfactory sale of my land, the process was good. I especially appreciated the fast response on any outreach I made. Happy to recommend to others.

"

Alan Glickstein